Dr. Mohammed Al Abdulmohsin
,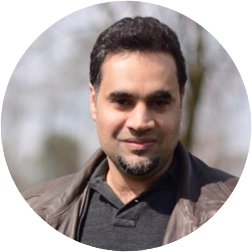 Dr. Mohammed Al Abdulmohsin is a thoracic and general surgeon at William Osler Health System since 2014. 
He completed his formal training in thoracic surgery and general surgery at McMaster University and has been a member of the Royal College of Physicians and Surgeons of Canada since 2012.  He holds a medical degree from Arabian Gulf University (AGU).
Dr. Al Abdulmohsin's clinical interests include endobroncheal ultrasound (EBUS) as well as Minimally Invasive Thoracic Surgery for benign and malignant lung and esophageal disease. He has a passion for optimizing patient outcomes and quality improvement in patient care.  Together with his multidisciplinary team, Dr. Al Abdulmohsin strives to bring the best possible care to his patients every day.