Dr. Ching Yeung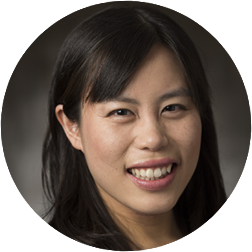 Dr. Ching Yeung is a Thoracic Surgeon with the William Osler Health System. She earned her medical doctorate at the Northern Ontario School of Medicine. She completed her General Surgery training at the University of Ottawa. She remained in Ottawa for her fellowship to study with the world-renowned Thoracic Surgery group at the University of Ottawa. She has received extensive training in both minimally invasive and open surgery.
She has received awards for her research. She has published manuscripts in peer-reviewed journals as well as textbook chapters on a variety of topics including minimally invasive surgery, mediastinal and esophageal disorders.
Dr. Yeung has been recognized for and is well respected for her bed side manner and patient care. She will continue to strive for excellence in providing care in minimally invasive thoracic and foregut surgery.