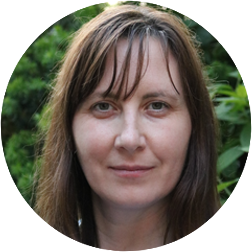 Dr. Anna Bendzsak was recently recruited to join the Thoracic Surgery group at the William Osler Health System. She is looking forward to bringing her enthusiasm, training, and research interests to grow and expand the group in new directions.
Anna obtained her MD at the University of British Columbia, and then moved to the University of Toronto to complete a residency in General Surgery, followed by specialized training in Thoracic Surgery. An interest in advanced endoscopy in thoracic surgery, led to the completion of a prestigious fellowship at the University of Montreal in the use of advanced minimally invasive, endoscopic and endobronchial techniques to diagnose, stage and treat diseases of the trachea, bronchi, lung, esophagus and mediastinum.
In addition to her clinical interests, Dr. Bendzsak holds a Masters in Health Sciences, and is widely known for her work in evaluating patient care quality, as well as for her work in technical topics in thoracic surgery through publications and presentations at major thoracic surgery meetings. She received many awards for teaching and for her professional work throughout her training, including the OMA Resident Achievement Award.
As the newest member of the Thoracic Surgery team at William Osler, Dr. Bendzsak will help introduce an advanced, comprehensive endoscopic centre that provides state-of-the-art diagnosis and management for the full spectrum of thoracic surgery diseases.